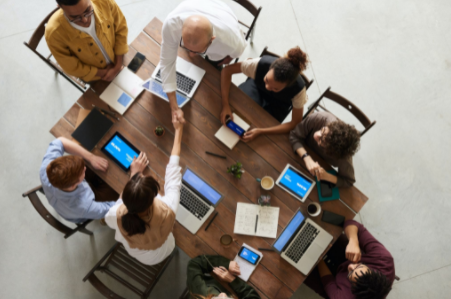 Enlighten Digital Technologies is a leading Wisconsin IT company that provides a full spectrum of hardware and software solutions to meet your varied technology needs. Let us explore what mix of hardware and software is right for your business. We have partnerships with many technology brands in the industry to provide the best solution.
Computers (desktop, laptop, tablets)
Infrastructure: Core elements are routers, firewalls, wireless equipment (wireless access points, controllers, and associated switching), servers, desktop/laptop computers, structured cabling, network equipment such as switches, storage products, mobile hardware, conferencing equipment
Environmental infrastructure components: Cabinets, uninterrupted power supply (aka: battery back-up), backup generators, precision cooling systems, PDUs, KVM
Software: Desktop and server operating systems (Windows 10, MacOS, Windows Server), virtualization software, desktop software, server software, etc. and assistance to customers on each of these software platforms (loading, configuring, troubleshooting), security products, software licensing, virtualization solutions (used for creating segregated computing environments on the same physical server hardware allowing for maximizing your system efficiency, security, and thereby decreasing energy consumption. Offers great flexibility to stand up in new digital environments without the need for dedicated hardware and the ability to test change impact via simulation.)
Microsoft Windows products, Apple products
If you would like to learn more about how this service can help your organization, contact us today!